If you would like to sell your home, you desire for the entire process to be as fast and easy as possible. It's easy to feel overwhelmed while your house is on the market, so it's important to take the appropriate steps to sell your home quickly. If you make bad decisions when selling your home, you could drag the process out for much longer than desired. Buyers may have entirely different tastes in both decor and in style than you, so you must appeal to their sensibilities. Today, we've provided some guidelines to help you sell your home as quickly as possible.
Declutter Everything In Sight
When buyers view your house, you want for them to envision themselves living in your home. Clutter kills this vision, so remove at least a third of your personal belongings. Most people rent out a storage unit for their belongings when they are showing their home.Not only is clutter unsightly, but it can make your home appear smaller than its actual size. Remove most of your personal touches from your home to give buyers an idea of what the home would look like if they lived there. Religious artifacts, photos, and most personal keepsakes need to go into storage with the rest of your clutter.
Emphasize Your Home's Lighting
The majority of buyers absolutely live homes filled with natural light, so get rid of any heavy drapery that blocks sunlight. Replace your heavy drapery with sheer curtains of lighter curtains that help to emphasize the natural lighting in your home. Trim any shrubbery outside that could be blocking sunlight from entering your home. You might want to consider adding some extra lamps to your home if they help to brighten any dark areas in your home. Remember that lighting is a major selling point, so take whatever necessary steps are available to emphasize it.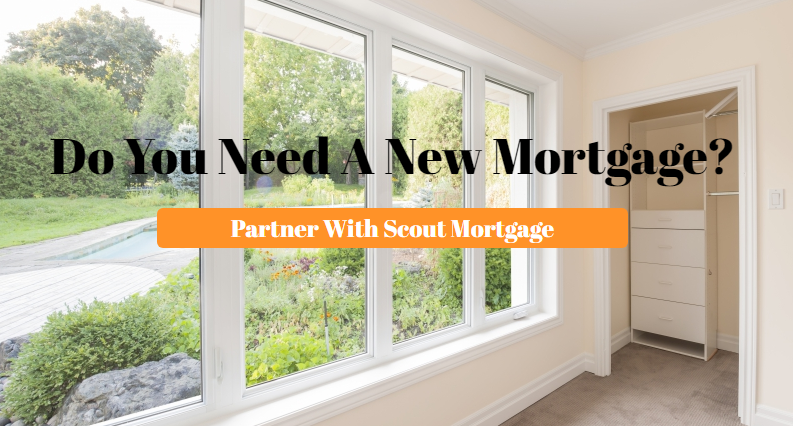 Repaint Everything
When selling your home, it's important to repaint both the interior and exterior of your home. A fresh coat of paint can go a long way in boosting the overall appeal of your home. Outdated paint jobs are unsightly and repelling to buyers.The best colors to paint your interior are neutral colors such as beige, so stay away from dark or bright colors.
Remove Any Traces Of Fido
Although we are animal lovers at Scout Mortgage, not all buyers feel the same way about dogs and cats. When you are showing your home, take your animals with you. Also, make sure that you do not leave out any food bowls or litter boxes for buyers to see. You also want to frequently vacuum your home so that all traces of animal hair are removed.
Hopefully, these guidelines will help you sell your home as quickly as possible. If you are looking to buy a new home, choose our mortgage brokers in Scottsdale to find you the best mortgage rates available. Scout Mortgage works hard to make the entire mortgage process as quick and as seamless as possible.