Are you considering refinancing your mortgage? With mortgage rates at historically low rates, now could be a great time to refinance. In certain circumstances, refinancing could save you a significant amount of money. Changing your mortgage terms and lowering your interest rates could be beneficial to your financial situation.
However, refinancing isn't for everybody. In fact, it could cost you thousands of dollars from your accumulation of points and fees. With years of experience in the industry, our mortgage company witnesses countless refinance mistakes uninformed clients make before coming to us. Our mortgage brokers love helping people obtain the best mortgage rates, so here are some refinance mistakes to avoid so that you can save money.
Not Understanding the True Value of Your Home
During the recession, home values drastically dropped, which negatively impacted millions of homeowners. Although home prices are currently increasing, you need to know the exact value of your home before refinancing.
Ideally, you need to have about 20 percent in home equity before your refinance can be approved. Are you unsure about the value of your home? Check online valuation sites or even consider hiring a third party appraiser to see if your home is worth refinancing.
Going With the First Rate You Find
Similar to shopping for a new mortgage, you shouldn't settle for the first refinance you are approved for. With so many different loans out there, it's important to shop around to find the best mortgage rates today.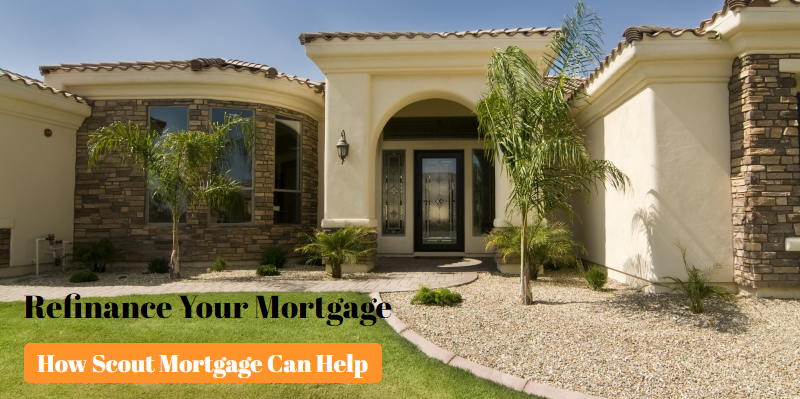 Selecting the Wrong Loan Term
One of the biggest factors in mortgage loan rates is the loan term. Will you go with a 15, 20 or 30-year mortgage rate? Although longer terms have higher interest rates, your monthly rates are lower. If your monthly expenses are currently overwhelming you, this could be a great option.
If you go with a shorter loan term, you could have higher monthly payments but lower interest costs. The upside to shorter loan terms is you can pay them off faster, which benefits your finances further down the road.
Failing to Lock in a Rate
Mortgage rates constantly fluctuate, but it's best to not gamble with rates. If you find a rate you like, you can lock it in with your lender for one to two months. If you are ready to lock in a rate, submit your paperwork as quickly as possible. Oftentimes, refinances take awhile to get approved, and you don't want to have to pay any extra fees to extend the rate lock.
If you are considering a refinance, our Scottsdale mortgage brokers can help. We rally on behalf of our clients and shop around to find the best mortgage rates available. With years of experience behind us, our mortgage company knows the ins and outs of the industry. We use our expertise to find you a mortgage that fits your lifestyle and budget.
We're happy to answer all your mortgage questions at Scout Mortgage and work tirelessly on your behalf to save you time and money. Contact Scout Mortgage today to get started.